Breaking news! Potential serial killer?
Seroquel for pets On October 9th, 2017, a mysterious individual killed 22-year-old Benjamin Mitchell in front of his home in the Seminole Heights neighborhood, located in Tampa, Florida. On October 11th, another person was killed. The body of Monica Hoffa, age 32, was found two days afterwards by a city employee in a vacant parking lot half a mile from the first victim. Along with these two victims, another person fell prey to the anonymous murderer last Thursday. Anthony Naiboa, an autistic 20-year-old became the third victim after he accidentally got on the wrong bus while leaving work and ended up in the Southeast Tampa neighborhood by mistake.
orlistat no rx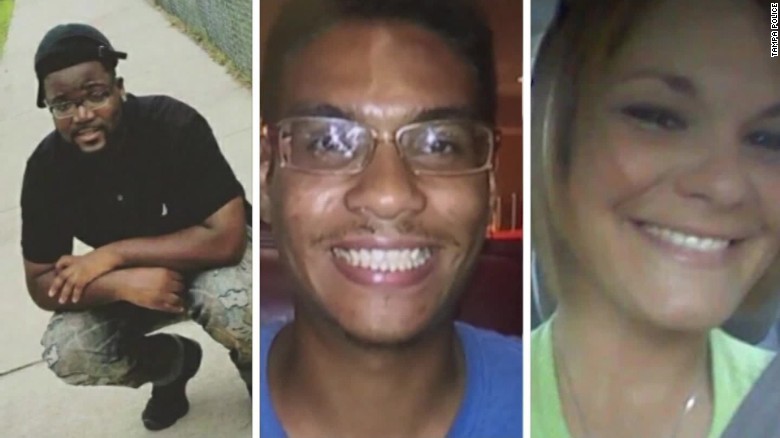 (From left to right: Benjamin Mitchell, Anthony Naiboa, and Monica Hoffa)
Investigators believe that the three deaths are linked because all three victims were alone and were found half a mile of each other. As of now, police do not have any leads as to who could have committed these crimes and for what reason. They have no description of the suspect or suspects and cannot even determine if they are man or woman. Police have released surveillance footage of a person walking in the area around the same time of these killings and are attempting to get in touch with this person for further information.
As the investigation continues, law enforcement officers are continuing to patrol the neighborhood of Seminole Heights and are urging the residents to take precaution. It is said that the residents are being told to keep their home lights on at night, to lower the chance of anything suspicious happening. If they need to leave their home at night, they are told to take someone with them and never be alone. The entire Seminole Heights neighborhood is currently on edge and will continue to be until the perpetrator is caught.
For more information visit: http://www.cnn.com/2017/10/24/us/tampa-unsolved-killings/index.html