3 men suspected in human trafficking ring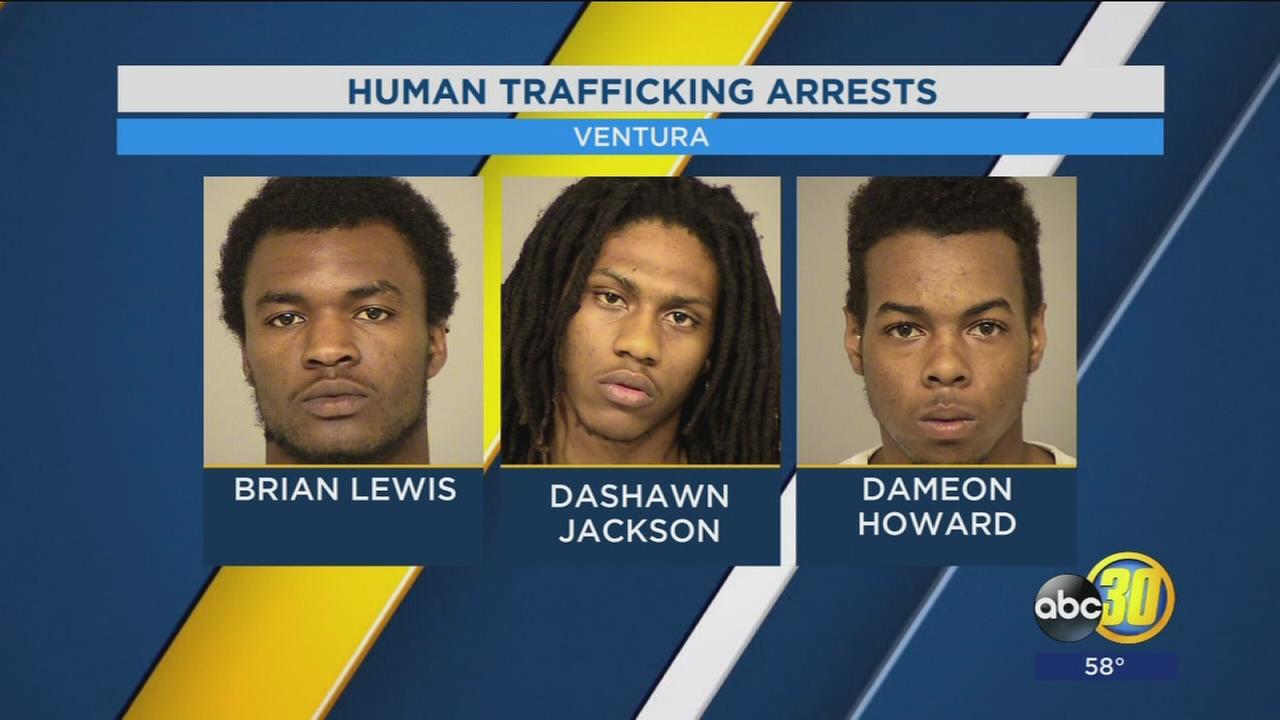 Three men were arrested Sunday evening as they are suspects in a human trafficking ring in Southern California.
The police have arrested Brian Lewis, Dashawn Jackson and Dameon Howard following a tip a 17 year old made through a human sex trafficking hotline.
The teen told investigators she was held against her will for 3 days and was forced into prostitution in San Diego County just before arriving with the suspects in Ventura, where she managed to escape.
The victim lead the police to the suspects room, where they arrested the suspects.
All three men are facing human trafficking charges.
For more information click here